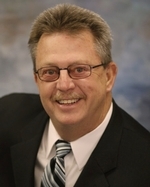 815-485-5050 Ext. 19
uisell4@aol.com
1200 E. Lincoln Hwy
New Lenox, IL , 60541
Receive Email Alerts from Me
Hello, my name is Gary Durish and I am a full time agent at CRIS Realty.  I have been selling Real Estate for over 21 years and would love the opportunity to put my experience to work for you!  In this extremely competitive market  it is important to have a tough knowledgeable negotiator.  I have a proven track record and have consistently been one of the top agents in the South/Southwest Suburbs.   Let my website www.GaryDurish.com work for you.  It provides unlimited photos and a tracking system which provides me with the information necessary to reach your target market.  
Giving back to the community is an important part of my life.  I am an active member of the New Lenox Lions Club in addition to being past president.  I served as a coach for New Lenox's girls softball and was a president of the local chamber of commerce.  I am currently in training to be a member of CERT as the community emergency response team.  
So when you are ready to buy or sell your residential, commercial, or industrial properties, please dont hesitate to call me direct or text me at (815) 474-4447or email me at uisell4@aol.com.
Over the past 21 years I have come to specialize in all areas of real estate and I am looking forward to working with you.  Remember Experience does make a difference. Find me on the web at www.GaryDurish.com 
#09867437 | Single Family Home
#09888509 | Single Family Home